About the MD and Words of wisdom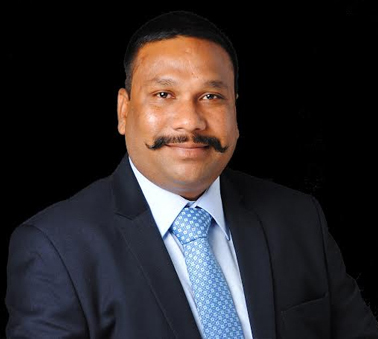 "Success begins with a Dream"
Shri Om Prakash Singh Chauhan's 15 years of security experience in India nurtured a dream to provide customers with highest standard of service.
This dream became a reality when he started Prince Security Services in 2006 at Indore' Madhya Pradesh. An enthusiast entrepreneur was building his venture and his goal was to secure people and places. His values and people management skills have led the services to achieve greater heights. Since the humble beginning Prince Security Services now operates in 16 states covering 56 cities and rapidly growing its presence all over India.
Words of Wisdom
Prince Security Services was built on a business philosophy of "Integrity in Everything We Do". That value remains at the core of our business philosophy today, and is the foundation on which Prince Security Services continues to grow.
Since the inception in 2006, the company has grown tremendously with each division building on and integrating with each other to offer a Unique Integrated Services to our customer's needs. We are continuously striving to give our customers an even better and more convenient service through our everyday learning.
At Prince Security Services, we encourage a culture of continuous learning through personal and professional development. Our diverse team of local experts are motivated and passionate about their work, and are the key to realizing the company vision to become the market leader across all the industries that we operate in.