Industrial Security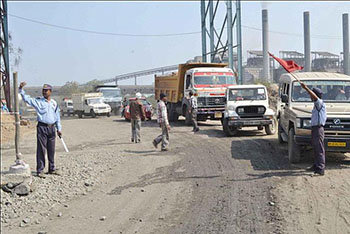 We are a renowned Industrial Security Services Provider in India. We undertake contracting with leading industrial/business houses to provide foolproof static activities, prevent fire and fight it effectively to avoid loss/damage to the personal stores and other property, as well as add to the image of the firms by smart and well turned out guards. Our guard's services division provides permanent dedicated un-armed security guards capable of performing duties such as patrol, access control, reception, console operation, communication and crowd control, with a history of reliable and clean background.
Event Security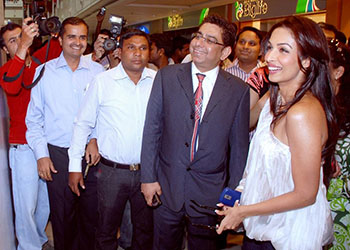 We offer one of the most comprehensive and reliable services for VIP Escorting. Companies and private individuals can be assured of a professional and effective service. Since inception, we have built an enviable reputation within the profession, and by continual investment in the best people and an ongoing policy of special training we offer Service that is hard to match.
Our operatives are discreet and highly trained and above all are dedicated to the welfare of the client. Available as individuals, our personnel are skilled in all manner of high risk scenario. Politicians, celebrities, foreign executive, sport stars, and business individuals have all benefited from our Security Services.
Executive Protection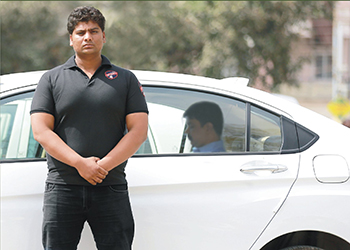 Our experts are prepared to meet a wide range of personal protection challenges whenever — and wherever — they are needed.
Our belief is that the best VIP protection security is based on advance preparations and planning, timely information, liaison with local authorities, and the use of highly trained professionals.
Executives face threats that vary widely depending on the industry, size of the company, geopolitical locations, and the individual's profile. Our aim is to establish and maintain a safe working and living environment for our clients while continually minimizing risk. We achieve this by providing executive protection operatives to support our clients on a pan India basis.
Our experts, many of whom have served with the military as well as law enforcement and intelligence agencies, are prepared to meet a wide range of personal protection challenges.
Retail Store Security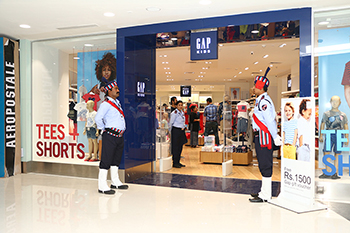 As the cost of everyday living grows, the incidence of retail theft is also increasing.Protecting stock against theft and damage has become crucial, a good retail security personnel with hi tech system will effectively control losses. Today managing your store's loss prevention isn't enough, the reach & effectiveness of traditional loss prevention can be maximised by implementing store business intelligence solutions.
We provide customer care security guards who are trained to prevent shoplifting and any malign activity both by internal and external customers. Our guards are also measured with service excellence and they meet, greet and directs the customer.
Mall Security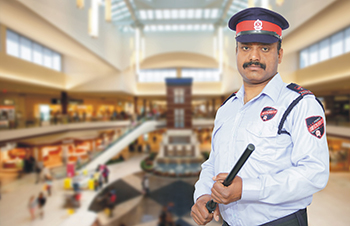 Keep Your Customers' Shopping Experience Safe and Enjoyable
Retail tenants, their employees, shoppers, walkers and food court patrons all need to feel secure and welcome in your facility and safe in your parking lot else they may not return. What's worse, an incident could prevent new customers from shopping at your facility. 
Shopping centers and malls have unique challenges that must be taken into consideration when designing an effective security strategy, which means you need a partner with experience providing retail security solutions. 
Our Security Officers Put Your Customers Safety First
At Prince Security Services we understand your unique security needs and have decades of experience providing highly skilled security officers to the mall and shopping center industry. Our shopping mall officers can: 
Direct groups of juveniles
Work crowd control for special events
Help deter theft
Respond rapidly to active criminal incidents
Assist in medical emergencies
Find lost children
Patrol parking areas
Fire fighting
Handle rescue operations
Hotels, Resorts and Restaurant Security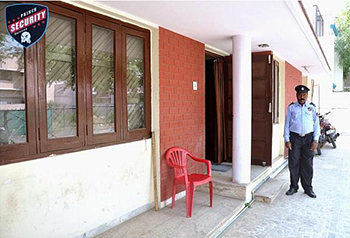 Hotels, Resorts and Restaurant consider guest comfort and security as priority, particularly when faced with today's global security challenges. We would like to share with you some of the proactive security programs that are integral to the security operations.
Trained security staff responsible and accountable for looking after the well-being of the guests and visitors
Advanced security technologies to facilitate safeguarding the security, such as; integrated surveillance systems, advanced lock and access control systems, and sophisticated asset protection tools
Rigorous security and safety assessments and reviews
Dedicated Fire/Life/Safety systems and monitoring.
Comprehensive emergency response plans that staff are regularly trained on.
Commercial Establishment Security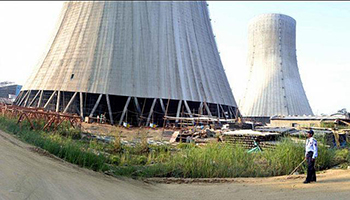 Protect Your Tenants and Reputation with Our Commercial Building Security
A security emergency can do considerable harm to a building's reputation. When it comes to commercial property security, property owners and managers have to control the cost of services, provide good customer service to enhance tenant satisfaction and reduce vacancies, and make sure they are keeping their tenants and visitors safe. At Prince Security, we have decades of experience providing office building security and can protect your tenants and reputation with our adaptable, responsive solutions.
Banks and ATM Security
Bank security is always a top concern for everyone. We provide armed and unarmed security personnel. Prince Security has security personnel's that are fully trained to combat any threat.
Our commitment to creating the safest possible environment has earned us a reputation for excellence and long-term client relationships. Our clients know they can depend on us to be proactive and highly professional. When it comes to protecting bankers and employees, and guarding against theft and burglary, Prince Security is at the top of it class.
Toll Security
Toll has a comprehensive security services and to cater to the needs of Toll security we at Prince Security Services take measures to employ trained personnel who are vigilant to handle any risks arising out of real time traffic.
We are committed to ensure safety and understand that disruptions may lead to chaos and to have a smoother run of operations we deploy guards who think on their feet and have a feedback mechanism with the operations team. Our approach is to lead safety and security of the toll plaza and ensure operations run effectively.